Looking for Google Adsense alternatives? This is the question that comes to the mind of every blogger while starting their website or when they get rejected via Adsense. There are many Adsense alternatives that are offering a payout similar to Adsense. If you are here reading this article then there must be two possibilities.
Many times you have applied for Google Adsense and got rejected?
Your account is banned by the Google Adsense team?
Do you require an Adsense alternative for small websites or Adsense alternatives for low-traffic websites? then you can choose the Adsense alternative from the list for your low-traffic website.
If your website got rejected by Google Adsense after frequent submissions then you are missing something that is required by the Google Adsense team for account approval.
Well, don't lose hope you still have a chance of Adsense approval. Follow our Adsense approval tricks guide and increase your chances of getting approved.
This guide will tell you the basic things that are being looked at by the Google Adsense team before deciding on account approval or rejection.
If you are banned by the Adsense team then it is very difficult to get your account reactivated, even Adsense will not activate if you apply again for a different account.
Since you have lost all hope for Google Adsense account approval then let's go for the best Adsense alternatives for your website to make money.
Facts About Google Adsense
Before we directly jump to the list of best Google Adsense alternatives it is important to know what is Google Adsense and what type of websites are generally allowed by them.
What is Google Adsense
If you weren't aware, Adsense is an advertising program operated by Google. Launched in 2003, it is one of the most popular advertisement networks online for bloggers and webmasters looking to monetize their websites.
Google Adsense is also the highest-paying advertising network. They pay 67% of their earnings to the bloggers and only keep 33% for offering the featured platform. Adsense displays millions of advertisements every day on lakhs of publishers' websites.
Apart from the desktop website Google Adsense also supports mobile advertising and AMP advertising. So Google Adsense is a complete package for bloggers to generate a decent online income from their websites.
You've probably seen them all over the web. They look a little something like this:
Which Type of Website Is Best for Adsense?
Any type of website can use Google AdSense. But there are some types that are better suited to running Adsense ads on them
Let's take a quick look at which types of websites are best for Adsense:
Blogs – one of the most common ones. If you are a blogger and you are consistently publishing high-quality content to an audience, ads may be a great way to monetize your content.
Forums – Instead of writing blog posts, forums are a great way for people to interact around a topic, whilst also generating some Adsense revenue.
eCommerce Websites – Google Adsense ads can be displayed on the eCommerce website too. However, mostly these website does not integrate it to avoid distraction to their buyers.
The takeaway here is that any website that is getting regular traffic is well suited for Adsense.
But what if you don't want to use Adsense ads on your site?
Why Should Look for Alternatives to Adsense?
Google Adsense has been one of the leading ways for bloggers to make money from their sites for many years.
No doubt it's the first choice for most bloggers and webmasters, But that doesn't mean that it is the only choice.
There are many alternatives out there (25 in fact) and reasons to look for alternative advertising platforms.
Maybe you already have an Adsense account but you want to diversify your income streams. Or maybe you want to keep Adsense ads running and add some additional streams.
Maybe again you are looking to earn more money from your ad space than you are currently earning with Adsense.
But where do you start? Don't worry, we've got you covered:
List of Best Adsense Alternatives
Honestly speaking there is no alternative to Google Adsense but bloggers whose AdSense account is not yet activated can use these networks as alternatives till the time their Adsense account is not activated.
Marcus Teaches to Earn From Google Adsense Alternatives in This Video
Further, in this article, we will discuss the best Google Adsense alternatives for your blog. There are many ads network but these are selected ones after in-depth comparison.
You can also use these networks along with Adsense. Remember do not place an advertisement on your website while applying for Adsense. These networks can be used once your Adsense account is fully activated.
Without wasting time Let's get into the details of the best Google Adsense alternatives…
1. Mentionable.io

Mentionable is a platform that revolutionizes monetization for bloggers (publishers) by offering a seamless way to earn additional income from their websites.
As a blogger, the process is incredibly straightforward.
Simply create a free account on Mentionable's marketplace and discover websites that align with the topic of your upcoming article. When you're ready to publish, effortlessly include a mention or link to the chosen website.
In just about 5 minutes, you can complete the process, and within 48 hours of publishing your article, you have the potential to earn extra income without any additional effort on your part.
The beauty of Mentionable lies in its compatibility with every article you publish.
Furthermore, it seamlessly integrates with existing monetization methods you may already be utilizing, such as display ads and affiliate links.
2. Media.net
Contextual ads network powered by Yahoo and Bing network is the best Adsense alternative and currently tops the list. It forms a great choice for publishers looking for some extra income.
Media.net provides decent ads like Google Adsense and does not provide any cheap-looking or scammy advertisements. They deeply analyze your blog post content and display the best keyword related to your article hence increasing the click-through rate.
They also allow you to customize your ad slots as per the theme of your website, thus providing a decent-looking ad slot on your website. The largest advertiser base helps you to get a 100% fill rate to maximize your revenue.
You can automatically optimize each impression with a single ad tag on your website using this publishing platform. Media.net Adsense alternative is not recommended for low-traffic websites.
They generally do not approve small or low-traffic websites, but if your website is having a good niche then they might approve it. Bloggersutra.com was approved by media.net even after low traffic.
So no matter gets approved or rejected you will not make much money if your website has low traffic.
3. Infolinks
Infolink is again a good Adsense alternative for small websites. This advertising network is different from other traditional ad networks. It offers in-text advertising. If your website is having huge traffic then you can earn a good amount of money with this network.
Infolink in-text advertising analyzes your article content and converts a few keywords into ads. When a user hovers over the keyword the advertisement related to those keywords will be shown to the user.
It helps to get a high click-through ratio as the ads displayed are relevant to the keyword in the article. More clicks mean more money. Infolink pays 70% percent of the advertising revenue to its publishers. This is among the best payouts as per industry standards.
To get the best out of info links you should restrict yourself to self-placing 6-8 keyword ads in one article. Placing many ads in one article can annoy users and readers may avoid reading your article.
Infolink has recently started in-tag and in-search advertising. This additional feature also helps bloggers to monetize their blogs for some extra income.
Here are a few amazing features of using Infolinks on your blogs or websites.
It has a quick and easy setup with no changes
Infolinks ads are tightly integrated with your content with no additional space required
Free sign-up with no commitment or risk
User-triggered, less intrusive advertising that won't distract from your site's content
4. Bidvertiser
Bidvertiser is again among the best Google Adsense alternatives offering many ad formats to monetize your website. Publishers get paid for CPC and the cost-per-click rates vary from country to country.
Apart from getting paid by Bidvertiser ads on your website, you will also get paid for every lead that is generated from the click on your website. It is a good Adsense alternative for small websites.
It also offers a conversion bonus for every valid lead which is generated from the click on your website.
Bidvertiser has a wide range of formats, which includes:
728×90 Leaderboard
468×60 Banner
234×60 Half Banner
120×240 Vertical Banner
160×600 Skyscraper
120×600 Skyscraper
300×600 Half Page
300×250 Rectangle
336×280 Large Rectangle
180×150 Rectangle
240×400 Vertical Rectangle
125×125 Buttons
The above formats allow you to put the Bidvertiser ads in the best visible places on your blogs to get more clicks to increase your ad revenue.
Bidvertiser offers a minimum payout of $10 via PayPal. It also sends payments to publishers via check and wire transfer. Bidvertiser also ensures that ads with high payout rates are shown on your website.
5. Sovrn (Formerly Viglink)
Sovrn (formerly Viglink) is a totally different way of advertising and again a good Adsense alternative for making money from your blog. It converts the normal link into an affiliate link. If a user clicks on these links generated by VigLink and the click leads to a sale, then the publisher will get a good commission.
Suppose you have an article on web hosting on your website. Viglink will convert all the links into affiliate links related to web hosting service providers. Once the user clicks these links and purchases a web hosting service you will get the commission.
If your website is content-rich and has good articles, then VigLink is the best Adsense alternative for low-traffic websites having great content.
Viglink is good for an e-commerce website, but if you have a website promoting affiliate products through articles or blog posts then also you must try Sovrn.
6. Amazon Ads
Everyone knows that Amazon has the world's largest affiliate program. But do you know Amazon also has an advertising program?
The Amazon advertising program is called Amazon's native shopping ads. It is a good Adsense alternative for websites receiving huge US traffic.
Amazon's native shopping ads offer three types of ads- recommendation ads, search ads, and custom ads. It shows the ads based on your website category or blog/article content.
It displays the most relevant ads for Amazon products based on your blog content. Once the user purchases anything from these links or ads, you will get a good amount of commission.
Shareasale is the best affiliate marketing network. They have a very strong advertiser base and most of the industry leader uses their platform for affiliate marketing. We at bloggersutra.com also use the ShareASale affiliate network.
As a publisher, you have to apply for the advertiser program. You should apply for the advertiser's program based on the category or content of your website. It is a good Adsense alternative for small websites because you get approved for most of the advertiser programs.
Once you apply for the program, your application will be approved by the advertisers. Some of the advertisers also offer instant approval of the application.
After the approval, you will be able to access the affiliate links and banners of the advertisers. Just promote them on your website and you are done. Anyone making a purchase through these links will fetch you a good commission.
8. Adversal
Adversal is the best platform in terms of serving ads and a good alternative to Google Adsense. It works in multiple languages, so your website content language is no bar.
Apart from offering an affiliate program it also offers a low payout of $20. It supports various payment modes like PayPal, ACH, Check, or Wire.
Your website should have a minimum of 50,000 monthly page views to get your website approved. Small and low-traffic websites are not recommended for Adversal.
9. Buysellads
If you are still struggling to get Adsense approval then you should avoid applying for buysellads. The buysellads approval process is much more difficult than Google Adsense.
However, they give priority to publishers who are approved by Google Adsense. This is not recommended as an Adsense alternative for low-traffic websites. Your website should be well-established and have decent traffic with a good global Alexa ranking.
Buysellads is not like a traditional platform working on CPM, CPC, or CPL. It offers publishers to directly sell ads to advertisers. Buysellads act as a middleman between advertisers and publishers.
Publishers have full control of selling ads on their websites. They can sell ad space for 30 days with a one-time payment or via CPM. You can decide the rates of each and every ad space on your website and whether you want to sell it for 30 days or via CPM.
Buysellads charges fees of 25% per ad unit sold for providing the platform connecting advertisers and publishers.
Though getting buysellads approval is difficult it is complementary to the Adsense alternatives.
10. Skimlinks
Skimlinks Url shortener service can be used as a good Google Adsense alternative. You can apply for the Skimlinks publisher account. Once your account is approved you can use their services to earn money.
You don't require a high-traffic website to apply for the Skimlinks publisher account. It is a good Adsense alternative for small websites.
They take approx 3 days to approve the account. Once the account is approved you will get a confirmation email of account approval.
Skimlinks URL shortener can be used to shorten the links within your website or any external link. These links can be placed on your website or can be promoted by various social media methods.
Once the user clicks these links they will be directed to your website and you will receive a commission for every click.
11. Mellowads
Mellow Ads is another Google Adsense alternative offering simple Bitcoin banners and pop-under advertising. You can get a payout directly into bitcoins.
They also offer a service where you can directly use the amount earned as a publisher to advertise your website on their network and thus get more traffic to your website.
Mellow Ads also offers a service similar to buysellads where advertisers can directly purchase the ads from ad space on your website. The amount you decide to sell the ad space will be in bitcoins.
To get mellow ads approval your website should have an Alexa ranking below 200k. It is not recommended for low-traffic websites and good AdSense alternatives for high-traffic websites.
12. Native ads
Native ads are again a good Adsense alternative that offers you to earn money through content promotion on your website. Their smart and elegant-looking widget offers articles from other websites and can fit into any type of blog.
The automated system accesses the content on your website and displays the relevant ads as per your content thus giving a high click-through rate and more earnings.
The responsive widget design offered by native ads into any type of screen without affecting the looks of your website.
Any website with a good amount of traffic can easily get approved on this network. They also prove the opportunity to earn extra money from their affiliate network.
13. Adsterra
Adsterra is a premium Ad network for both advertisers and publishers. If you are having a good amount of traffic on your blog, this ad network can be used to monetize your blog.
Adsterra is a CPM-based ads network and hence not recommended for websites having low traffic. It is a good Adsense alternative for high-traffic websites.
They support various ad formats like display banners, Popunders, direct links, sliders, push-up ads, etc.
Publishers can receive their payments on time via Paypal, Bitcoin, Payoneer, WebMoney, Wire Transfer, Paxum, and Payza.
14. Adrecover
AdRecover is the next-generation way to monetize your site and it's the most effective Google AdSense alternative. Why am I saying it works like a charm? The reason is it's a perfect choice to earn money even when people use Adblock software to block ads.
Here's how it works.
You can set up an AdRecover within minutes and start displaying fast-loading UX-compliant ads to your website's Adblock user traffic.
This is a great AdSense alternative because more and more people are using Adblock software to get rid of ads while browsing. It is even a good Adsense alternative for low-traffic websites.
15. Yllix Media
Yellix Media is yet another popular Adsense alternative that can be a supplement to your Adsense earnings. It supports adult traffic and the website too. If you are looking for adult traffic to your website or want to publicize your adult website then this can be the best advertising network.
If your website is not having adult content then you must avoid this Adsense alternative and jump to the next one. However, it allows you to select if you want adult ads on your website, so after deselecting that you can even use this ad network.
It supports ad programs like CPM, CPC, CPA, etc. The ad program is a bit like doing affiliate marketing on steroids since you can also earn money by referring new bloggers and advertisers to their program.
16. Revenue Hits
Revenue Hits is the best Google AdSense alternative for bloggers. It is a CPA (cost per action) based advertising network having both Western and Indian traffic.
The advertiser pays for the specific activities carried out by the visitor on their ads (eg: Registration, Signup, purchase, etc). This is not suggested as an Adsense alternative for low-traffic websites.
It has a vast inventory of ads comprising text and display ads. It also supports banners, sliders, shadow boxes, top of the banner, footer, and popups advertising. The performance base offers are displayed on the publisher's website to generate more income.
Here are a few benefits of using Revenue Hits over the other AdSense alternatives.
More than 2 billion ad impressions each day
Millions of active users
Maximum return on investment and much more that will bring you more revenue for every impression you get from you blogs
17. Popcash.net
Popcash.net is a popunder advertising network. It is the best Adsense alternative for websites with low traffic. All you need to do is register, submit your website, and place our popunder code on the desired pages.
Once your domain has been approved, all your visitors will be shown a pop-under advertisement every 24 hours. This assures that our ads will not affect your viewers' experience.
The advantages of Popcash.net are:
Fast approval within 1 hour on business days.
Daily payments
$10 minimum withdrawal
80% revenue share
Good customer support
Referral program
Simple code implementation
If you have not used this network yet then in my suggestion you should definitely give it a try.
18. PopAds.net
Popads.net is again a good Adsense alternative for low-traffic websites. It is similar to popcash.net offering popunder advertising. They offer CPM rates up to $4.
Like popcash.net they also offer to withdraw the payment on a daily basis via PayPal or Alertpay. Unlike pop cash which is offering a minimum payout amount of $10, popads.net is offering a minimum payout of $5.
They have a vast advertiser base and also offer a referral program too. If you refer anyone to this ad network they pay 10% of your referral earnings.
19. Propeller Ads
Propeller Ads is a UK-based Ad network and a good Google Adsense for low-traffic websites. It's a CPM ad network that pays for every 1000 impressions. If you have traffic from the U.S., Canada, the U.K., and Australia, it will work great for you.
It has different types of ad products like OnClick PopUnder Ads, Mobile Ads, Banner Ads, Layer Ads, Slider Ads, Video Ads, etc. It pays through Wire Transfer, Payoneer, Webmoney, and Prepaid Cards.
20. Magenet
MageNet.com is an in-text advertising network that sells text links on your blog and thus pays you. It came into existence in the year 2009. They claim that users are getting more than $1000 per month for selling links.
They provide you with the facility to set your own link prices as well. Actually, the price depends upon PageRank.Your chances of earning will be more with high PR.
They claim that You will receive payment via PayPal, MoneyBookers, AlertPay, Payoneer, or other systems, through which you can receive it. I tried them on my website but never got a link to sell them.
If you have a website with low traffic and low page rank then this Adsense alternative is not suggested for you.
You can now monetize your website with a magnet with a few simple steps.
Add all your websites
Install automatic ad placement plugin
Set up the desired prices
Add a mobile phone and set up your notification settings
Check out ad placement rules
Implement all 23 Steps to Earn More from Your Website
21. RevContent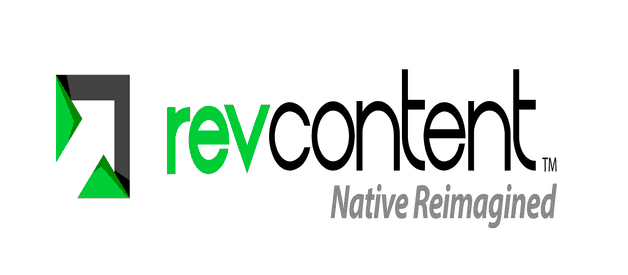 If you have a blog with good traffic then this Adsense alternative will help monetize your blog effectively. Revcontent is again a content recommendation ad network similar to Outbrain or taboola.
They offer a fully responsive widget for both PC and mobile, In-Stream / Gallery Implementations, an Infinite scroll option, and unlimited customization/ API. This Adsense alternative is not recommended for low-traffic websites.
Their minimum payout threshold is $50. They provide high rates to their publishers ranging from $4 to $40. The reliable customer support and accurate and quite transparent dashboard and reporting system also help them to stand among the best Google Adsense alternatives.
Due to their high standard, they only accept 6% of the publisher's applications. It means that you should have a good amount of traffic and a better Alexa ranking before you apply for this ad network.
22. Ad-maven
Admaven is again a popunder and CPM-based advertising network like popcash.net or popads.net and a good Adsense alternative for low-traffic websites. They claim to offer the best industry rates to their publishers.
Notably, the presence of different adoptions is one of the reasons why AdMaven is quite reasonable to have.  These adoptions include:
Pop-under ads
Pop-up banner ad
Slider ad
Interstitial ads
Lightbox ads
VPN banner
Ad Maven focuses on three major aspects for the publisher that gives them an advantage:
Product:
Using the latest technology for ads and banners, AdMaven enables publishers to monetize each of their pages effectively. The advertisers are able to play well because their full-page ads convert well.
Audience:
Global audience and reach are the markets that AdMaven offers to advertisers. AdMaven has been able to establish a strong audience for its advertisers by working with solid publishers. In turn, the advertisers have grown in quality which has improved the performance of publishers.
Traffic Monetization:
AdMaven has done a solid job offering monetization for publishers that do not cannibalize their current suite of ad placements. The full-page ads (AKA. Pop-unders) act as an incremental revenue stream.
The publishers can apply for the payout via PayPal, Payoneer, Wire Transfers & Bitcoin.
23. Gum Gum
GumGum is completely unique in terms of ad placement and it provides in-image ads which means the ads come as an overlay on the images on your website. This is a good AdSense alternative for bloggers with large image sites. You must, however, have at least 500k monthly page views to get approved for the site program.
24. Taboola
Taboola is a content recommendation program is can easily replace AdSense as your primary ad program.
The content recommendation means it sends traffic from your site to the advertiser site using personalized related posts on your blog posts.
These can be placed after blog posts, on the sidebar, or wherever you think fit. It is again suggested for websites with high traffic.
25. Outbrain
Outbrain is also a content recommendation program like taboola or native ads. It displays advertisements based on the content of the post. That means they automatically analyze the content of the post and display the relevant advertisement.
They offer lots of customizable widgets for the website including a sidebar. You can also customize the color of the widget according to your website theme or color scheme.
Before you apply for this ad network your website should have lots of relevant content. Your website should also have a good amount of traffic and Alexa ranking. Websites with low traffic are not approved by Outbrain.
Content recommendation is the future of advertising. You must give it a try if your website has lots of content and traffic.
26. Content. ad
Content.ad is again and content recommendation advertising platform working on CPC and CPA. They are new to the industry and claim to provide the highest industry rates to publishers.
However, their advertiser base is not as big as taboola or Outbrain but it is among the fastest-growing advertising network.
They also analyze the content of the website and display relevant ads depending on the content. If your website has good content and minimum traffic then also the chances of getting approved for this ad network are very high.
They might change their website approval terms in a short time so you should apply for the account now. I have personally used this ad network on my website and found it good. You must give it a try.
Wrapping Up Adsense Alternatives
If you are looking for the top Google Adsense alternatives then your search ends here. We have almost covered all the ads network which are a good alternative to AdSense.
They offer competitive CPM, CPC, and CPA rates as per industry standards. Although approving or not approving a website is the total decision of the advertising network.
They consider lots of things before they approve your account.
Remember Google Adsense is the best among all the networks to monetize your blog. If you are planning to apply for Google Adsense then you should go through our Adsense approval tricks. These ad networks also pay you good returns and can be used until the time you are not approved by Google Adsense.
If you know any high-paying ad network or you have used an ad network on your website then do share with us in the comment section. We will update our posts and add your advertising network.
If you liked this article, then please subscribe to our YouTube Channel for WordPress video tutorials. You can also find us on Twitter and Facebook